Join us on Saturday, April 29th from 10am-3pm for a day filled with crafts, live music, and delicious food from our kitchen! A wide range of crafters will be available to sell their fine goods. In addition to crafters, the day will be filled with music from two great local bands.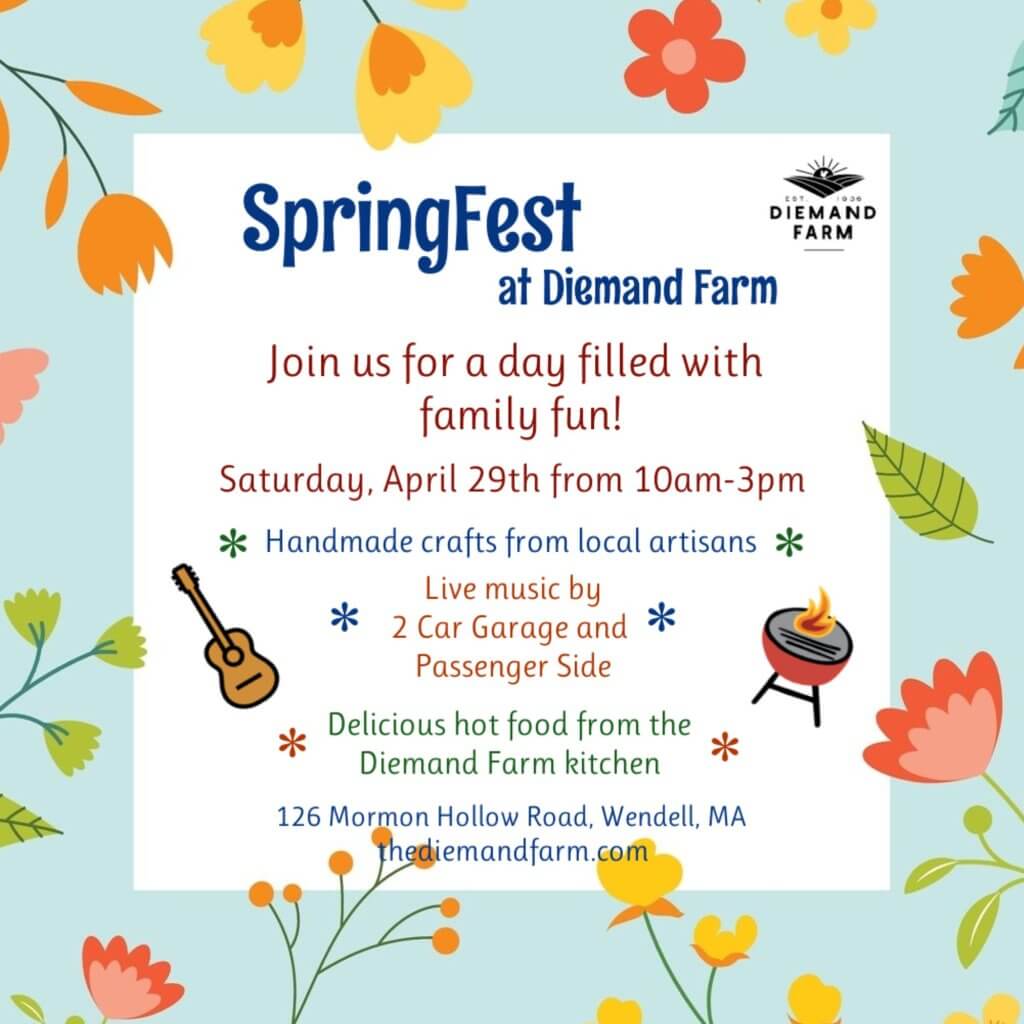 Crooked Trail Farm: Goat milk soap, screen-printed textiles, and unique stained glass.
raskl: Hand-carved-and-printed block printed garments. Imagery of prints centers around the flora and fauna of Western Mass with some geometry for extra flair.
Daisy's Designs: Pet bandanas.
Bailey's Boards and More: Unique practical woodcrafts including toys, boxes, cutting boards, jewelry holders and more.
The Sassy Sasquatch65: Sasquatch/Bigfoot gifts including furry, plush dolls, Lucky Bigfoot Toes, Pillows, and more.
Mathilde Duffy – Cards, Magnets, & Bookmarks: Cards, bookmarks, and magnets featuring drawings and photographs of animals, flowers, seashells, and much more.
Cuddles n hoots: Crochet stuffed animals
Lantern Hill Homestead: Wooden spoons bowls and boards and hand woven and sewn goods.
Radical Rose Botanicals: Home grown herbal crafts, teas, tinctures, salves, and more.
Wild Ash Designs: Fused glass jewelry and dishes.
Poplar Mountain Maple: Maple Syrup Products including syrup, cream and candy as well as popcorn.