We process our all-natural chickens from May through October. We raise our chickens in small batches and do our best to meet customer demand. We receive chicks at a day old and from that point they are raised with the freedom of an open floor in the safety of our barn. Our chickens are all-natural and never receive hormones or antibiotics. We process all our poultry on-site where every bird is inspected by a Diemand Grandma.
You can buy our whole chickens or chicken parts in the farm store. They are frequently available fresh throughout the summer until late fall but you can pick up frozen year-round. Please understand that we may not always have requested pieces on hand due to the limited number of chickens that we raise.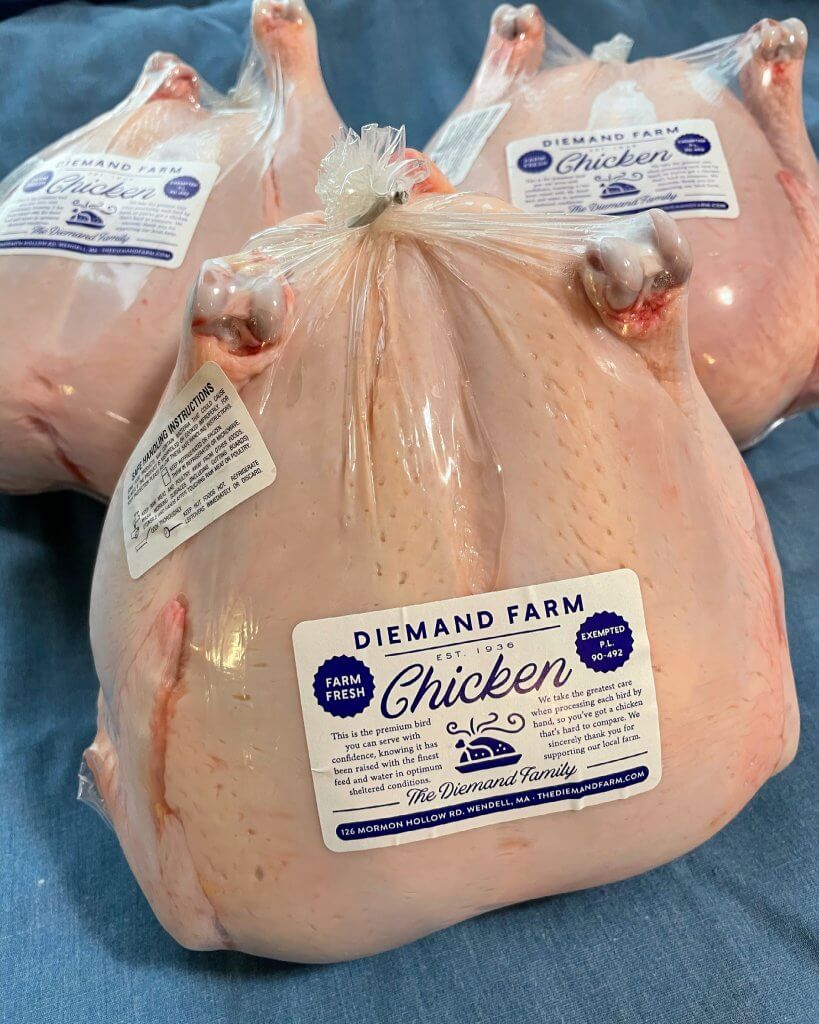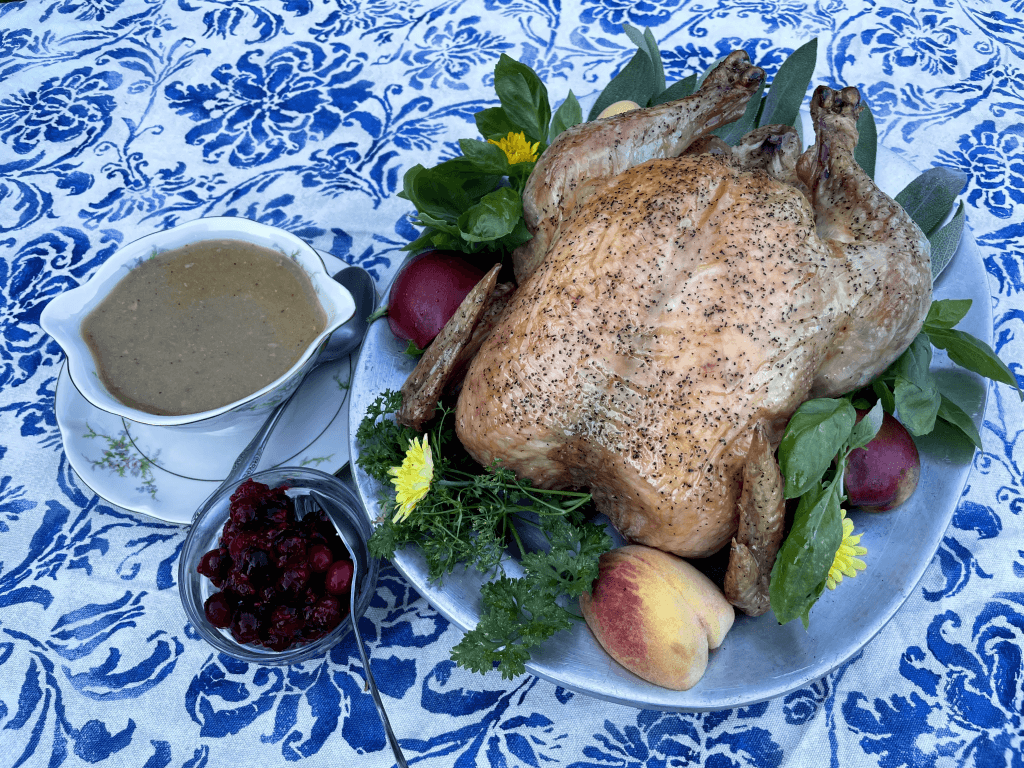 We even sell chicken feet for those that are interested in making a rich healthful bone broth. For dog owners, we have chicken necks–which uncooked, make a great doggy snack.