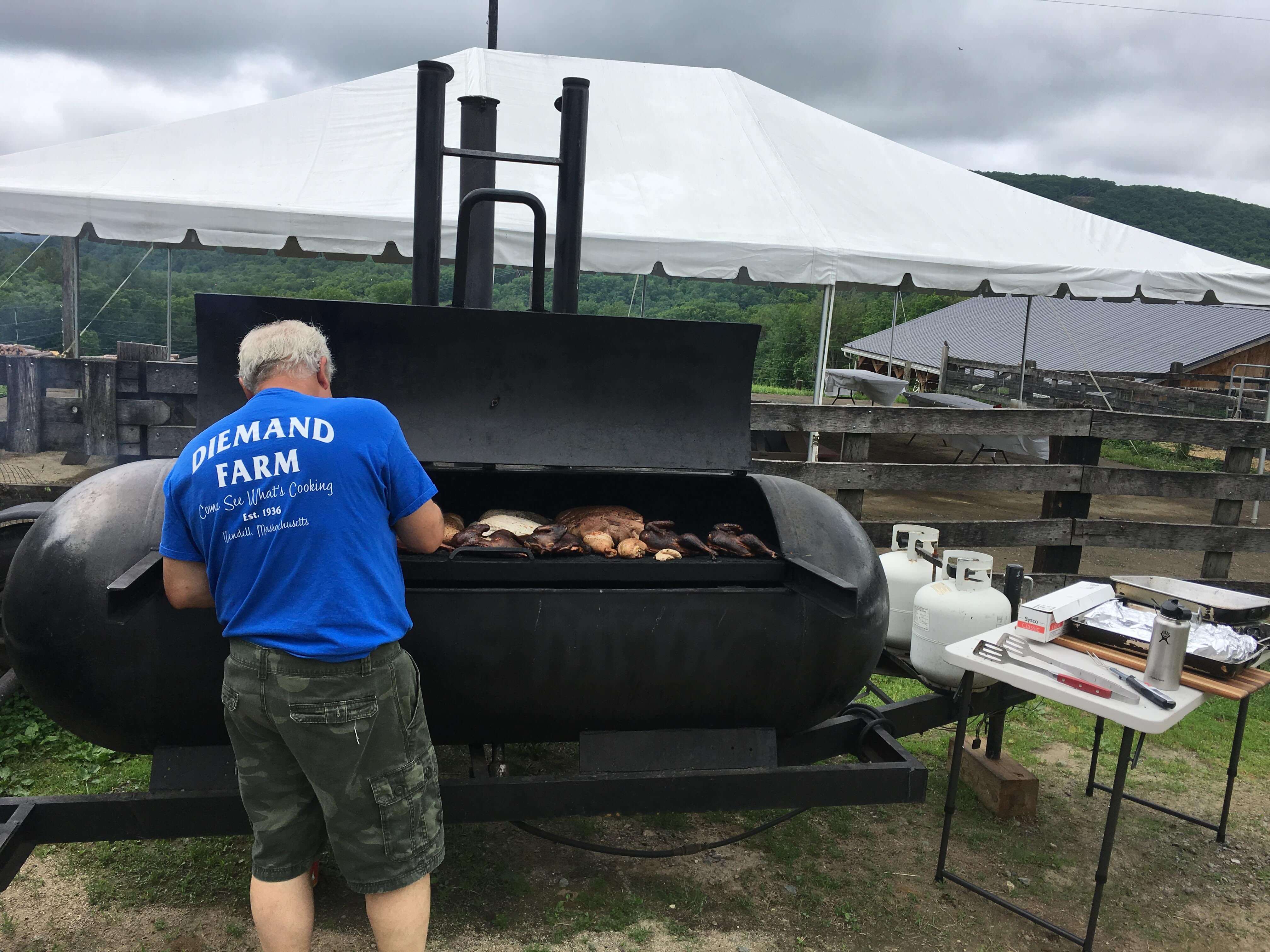 Join us as we wind down our third annual Smokehouse season! From June through October, we offer smoked Diemand chicken, brisket and turkey legs as well as smoked baby back ribs and Pekarski's sausage. Each meal comes with an entree, your choice of two sides, cornbread, watermelon, and a drink. Items are also available a la carte. For the first time this year, Bart's Ice Cream has been on-site to satisfy your sweet tooth. Local musicians are also at each Smokehouse for your listening pleasure!
Reservations can be made online or by calling us at (978) 544-3806. We strongly recommend making reservations as food and seating are limited. As reservations are filled, some patrons may be asked to bring folding chairs so everyone can be accommodated. Walk-ins are welcome, however we cannot guarantee the entree of your choice or a seat at the picnic tables.
We will be holding a total of eight Smokehouse Dinners this year. Click the links below to see specific menu and pricing for each remaining Smokehouse.
Monday, June 3rd at 6pm
Monday, June 17th at 6pm
Monday, July 1st at 6pm
Monday, July 15th at 6pm
Monday, August 5th at 6pm
Monday, August 19th at 6pm
Monday, September 16th at 6pm
Sunday, October 20th at 2pm