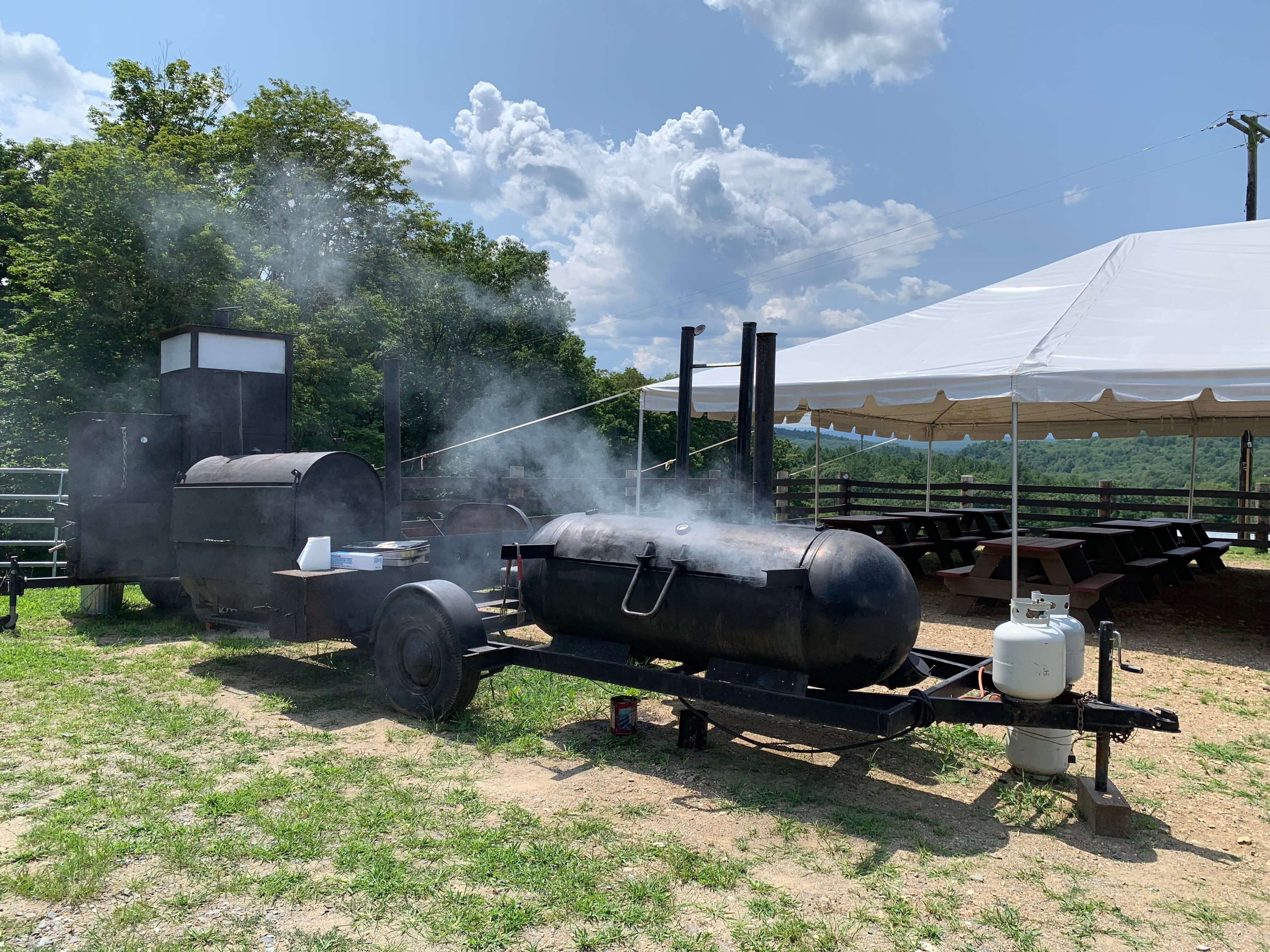 Our third year of Smokehouse dinners was marked in 2019. From the sweltering hot days of summer to the picture perfect fall days, our customers proved to be committed to getting their smokey goodness. It only added to the sweetness that Bart's Ice Cream and local musicians were part of the fun.
We will be changing things up this year given the state of social distancing. Each Monday from June 1st to June 22nd, we will be offering Smokehouse Dinners...to go! Meals will consist of:
1/3 rack of smoked baby back ribs
1 serving of Macaroni and Cheese
1 serving of Vegetable
1 piece of our famous Cornbread
Instead of sitting down to eat your meal underneath our tent, you'll be able to enjoy our Smokehouse Dinner in the comfort of your own home.
Reserve your meal today!