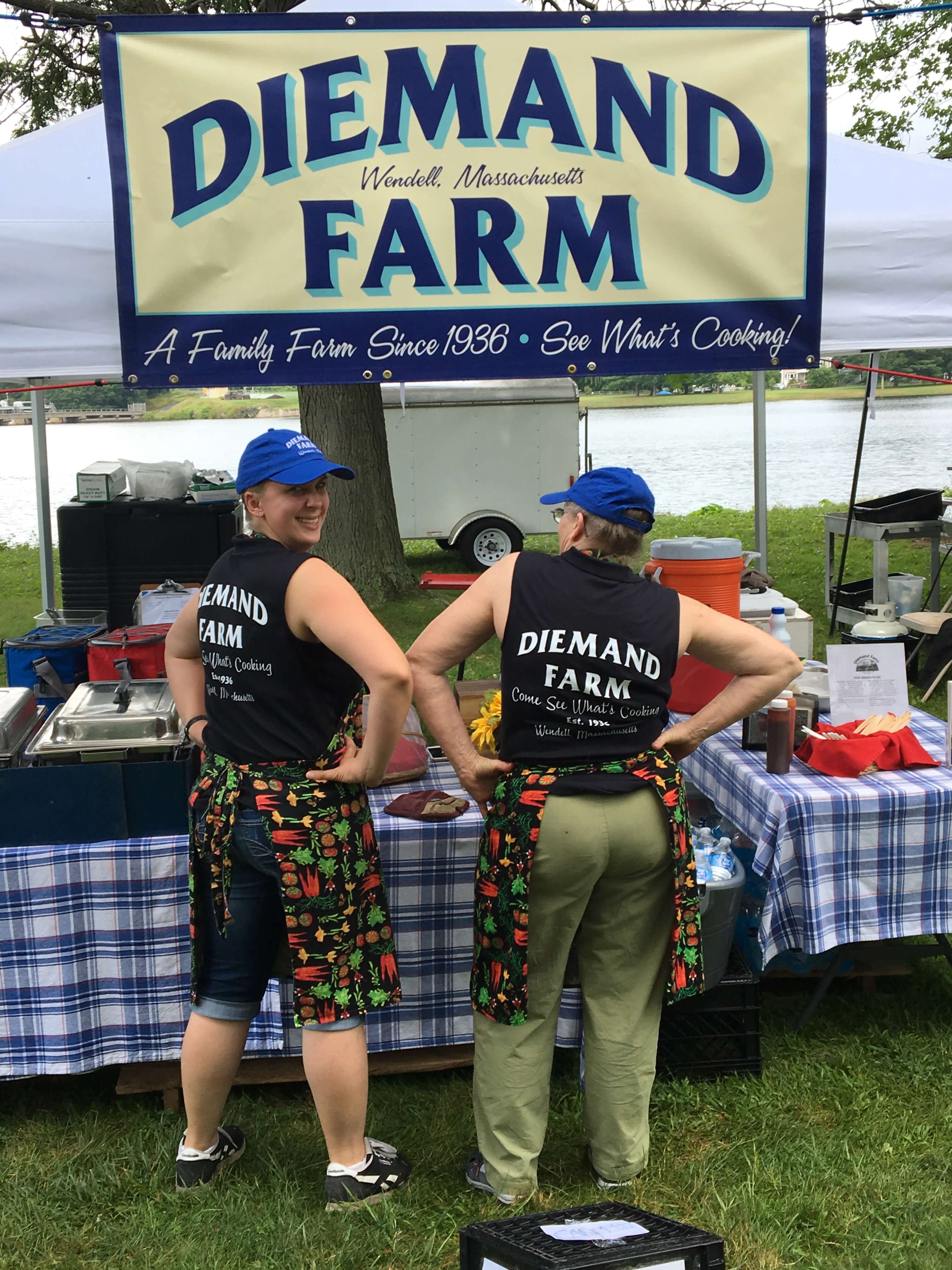 We use our own pasture-raised turkey in foods that we serve at local festivals. The main staple of our festivals is our slow roasted turkey thighs which are hand pulled, then mixed with BBQ sauce and spices to make BBQ pulled turkey.  We serve the pulled turkey on a bun with homemade coleslaw. We also sell our turkey legs, which are roasted then grilled with BBQ sauces to make a hearty meal.
We also offer vegan options of either Black Bean Quinoa Salad or Vegan Chili, depending on the weather. Other options depend on the festival.
Due to Covid-19, we will be suspending our festival schedule until 2022.
June 2022 – Mutton & Mead Medieval Festival – Montague, MA
September 2022 – Garlic & Arts Festival – Orange, MA